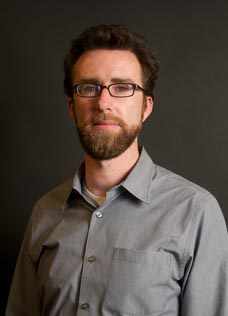 Let me be super clear about this one: This is a donation to Iain, purely because he was a guy that was in the Ph.D. program with Seth, Wes, and myself who did go on to get a job (at U. of Houston) and because I thought he'd have a sense of humor about such things.
As an actual, employed, professional philosopher, he is perhaps less in need than one of these Personal Philosophies than any of us laypeople, and my entry here was written before deciding on Iain in particular, but, you know, I thought maybe he could use a spare, for when his regular philosophy (which I guess involves a masturbating Kant)
is being reupholstered or something. He has not advocated this site or even to my recollection answered the e-mail I sent him about this podcast, even though I can safely say that many more people have listened to our thrown-together Kant episodes than have thus far read his $50 awesome Kant book.
Iain Morrisson's Personal Philosophy*

To get ahead as a philosopher, I need to keep on the cutting edge. If I'm out there espousing Cartesian dualism or Aristotelian teleological analyses, or even Husserlian phenomenology, I'm going to get laughed back into the stone age where I belong! No, I have to anticipate the next step in the dialectical progression of philosophical history, and I've got the smarts to do it, and I'm not talking about book smarts, but the street smarts you need to make it in the professorial profession.

You see, if ever I hear about a new philosophy, then I totally dismiss it as already passé. I look at the person who's telling me about it and say, "Ick! That is SO last week! Where have you been, living under a rock?" And then I tell that person about some newer version of whatever it is they're talking about, and the way I refer to it is just put a prefix or three in front of whatever term they've just said to me, so if someone says "hey, friend, are you up on that post-structural-neo-pragmatism?" I'll say, "what? you're still sipping that kool aid? Not me! I'm all for SUPER-post-structural-ANTI-neo-pragmatism," and they are really impressed, and I get some more tenure or chicks or something.
*This personal philosophy should not in any way be taken to reflect the actual, current views or predilections of this person, though, given that it was crafted JUST for him or her, he or she should really feel obliged to adopt this philosophy out of politeness if not actual gratitude.
-Mark Linsenmayer