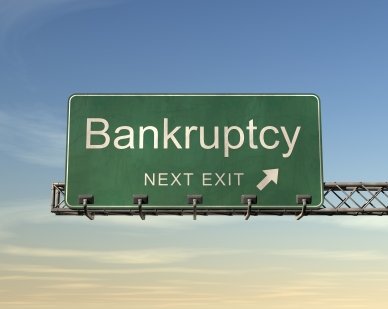 So the Borders bookstore chain filed for bankruptcy (it's a US-based brick & mortar retailer that apparently had small forays into the UK, Australia, New Zealand and Singapore) and recently I went in to stock my shelves with what I was sure would be a bonanza of discounted philosophy books.  I am here to tell you of my disappointment.
To begin with, the store was half picked over already, with empty shelves and whole sections devastated by consumer locusts.  Not so literature and philosophy, however.  Much meat remained on the bone, giving me hope.  I was greeted at the philosophy 'shelf' - for that is what it has been reduced to at my local store - by a relatively full selection of books headed by a large "20% Off" sign.  Not the fire sale discounts promised on the outside of the building or desired by me.  Never mind, I thought, worth a look.
There was a time when the Philosophy section of a decent commercial bookstore had a solid selection of texts from philosophers that you normally think of when you think of Philosophy:  Plato, Aristotle, Augustine, Hegel, Kant, Descartes, Hume, Locke, Nietzsche, Sartre, etc.  In some cases you'd get tier 2 selections like Epictetus, Anselm, Leibniz, Berkeley and Russell and/or a selection of contemporary works from the likes of Merleau-Ponty, Camus, Quine, Adorno, Dennett and maybe Rorty.  I mentioned on a previous podcast my complete shock at not being able to walk into a book store and find a copy of some text we were reading that I used to see regularly at book stores.  I just always assumed the peach colored Oxford version of the Phenomenology of Spirit, the hunter green Selby-Bigge/Nidditch Enquiry Concerning Human Understanding and the Kaufmann Nietzsches would always be there when I needed them.
I'd like to believe that others more agile and astute than myself cleared the store of most of the original, classic texts and left only what I found:  commentaries, secondary authors and, oddly, most of the Vintage line of Foucault.  But the shelf was too full:  no gap where the Dialogues should have been, no gaping hole for the Critiques, no lacuna where Beyond Good and Evil et. al. should have been.  After scouring the shelf, I settled on the following:
Hegel's Phenomenology of Spirit (yes, the peach colored Oxford version.  Consolations of Philosophy indeed!)
Pirsig's Zen and the Art of Motorcycle Maintenance.  Burl has browbeaten me into at least getting a copy.  It remains to be seen if/when I read it.
Simone De Beauvior's The Ethics of Ambiguity.  The back blurb made it seem like I might like it.
Heri Bergson's The Creative Mind:  An Introduction to Metaphysics.  Talking about metaphysics, science and experience and one of those 'I probably should read that guy sometime'
Left on the shelf were Foucault's Discipline and Punish, Hannah Arendt's The Human Condition and Gadamer's Truth and Method (I know, right?  Why was he there?  But the print was just too small).  I don't know if Borders closing marks the end of brick and mortar book stores in favor of digital content and online shopping - meaning Barnes & Noble is shortly to follow suit, or if this is just a case of mismanagement.  I hope the latter so that there is one remaining place I can waste an hour of a Saturday waxing nostalgic for my youth but I won't be surprised if Mark, Wes and the digital e-reader mafia have won.
--seth