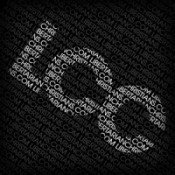 Schleiermacher topic announcement has already given rise to some compare/contrast speculation re. Kierkegaard, and my quick search on the influence of the former on the latter revealed this overview by Norman Horn at LibertarianChristians.com.
Now, Horn is a bit misleading re. the chronology (both of these figures are post-Kant, not just Kierkegaard, and Kant's influence on S. is much more pronounced; K.'s work was produced really just one generation later despite the difference in their birth years… 1768 vs. 1813, because S. lived longer), and I don't like his characterization of S.'s point as saying we all have "an awareness of absolute reality, of absolute truth," because this makes religion sound like a form of knowledge, which for S. it was not. Still, Horn is right about the difference between S. and K.'s target issues:
Schleiermacher lived in a time and place where Christianity was despised by the culture because of the conflict it supposedly had wrought among them. He writes in a German culture strongly affected by the memory of the Thirty Years War, one of the most destructive conflicts in history during which Protestants and Catholics were convinced to kill each other at the whim of their corrupt political leaders. If religious diversity – a seemingly good thing – could cause so much death and destruction, then why give it any credence at all?

Kierkegaard… however, was primarily interested in people ceasing their indifference to religion and making a choice. He believed that God meets you when you take a leap in faith toward him, because God never enforces himself upon anyone. He wants to tell others that faith is not irrational, but rather not approached in the realm of rational-irrational dichotomies at all.
So neither S. nor K. like unthinking Christians who mouth empty doctrines but don't feel any of it. K's primary audience is those very Christians, trying to raise them from their slumber and own their religion. S's audience (at least in the book we're reading) is a small group of intellectuals (his peers at school) who disdain Christianity altogether as being anachronistic.
While K. is willing to bite the bullet re. Christianity's counter-intuitive aspects and wallow in these as making faith an greater accomplishment, S. thinks that the things scientifically minded people have problems with really aren't part of religion proper at all, but merely its dead manifestations.
It may turn out that as you chase these explanations further, their views converge substantially; I'm still figuring this out.
-Mark Linsenmayer