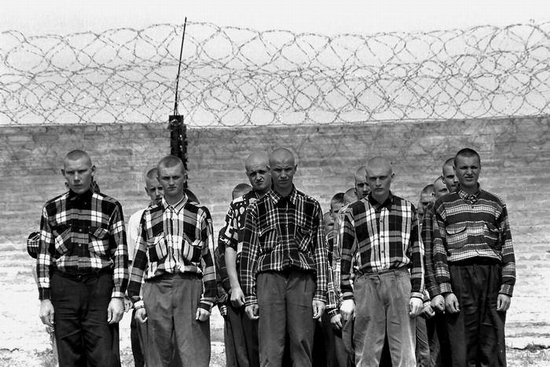 I couldn't bring myself to weigh in on the analytic vs. continental issue because I lived it while in school and believe that it is ultimately a destructive distinction fueled by political desires.  And in a weird way, I'm living through something analogous at work right now.  So instead I thought I'd continue my journey through issues of criminal justice because it interests me and I can't think of anything novel to post about our recent podcasts.
In the first short video below , Professor Elizabeth Cauffman of the University of California talks about how the criminal justice system should treat juvenile offenders, given that research is now showing that the brain, particularly the pre-frontal lobe, continues to develop until the age of 25.  In the second video, Silvia Bunge – also of UC – talks about how during a series of tests of 'judgment', juveniles make decisions or act without engaging the deliberative or reasoning part of the brain.
So I'm normally skeptical of psychology experiments that purport to make claims about rational process or consciousness based on how people do in timed picture-mapping tests, but in keeping with our theme of neurochemistry and culpability, let's acknowledge that the tests show that certain parts of the brain that we think are required for normal, deliberative processes and are at least important to moral judgment are either underdeveloped or not always engaged by juveniles and young adults up to 25 years old.  This introduces another vector into the socialized/not-socialized distinction I wrote about in the last blog.
The new variable is not-yet-socialized.  The reason this becomes particularly interesting is raised in the first video, namely that there is both evidence and the possibility that once a juvenile matures – and the brain correspondingly develops – they are no longer a threat (or much less so) to commit the crimes they did when younger.  The idea that someone might be on a path to correct socialization, but by virtue of brain development, still end up making bad or unreasoned moral choices that hurt others and land them in jail brings with it a staggering societal burden.
The implication is that until we are mature rational actors in a society, we are all potentially susceptible, by virtue of our lack of neural development, to acting in the moral sphere without the deliberative capability that we normally ascribe to agents who can be held accountable for their actions.  If you can't prevent children and juveniles from making bad moral judgments, it seems a good course of action to remove them from circumstances where they are put into tough moral situations and have access to means and motive to hurt others through their choices.
But how does one learn and develop without exposure to difficult moral choices?  And what of the people required to socialize someone appropriately into the 'moral sentiment'?  One view might be that during this phase of development (up to 25?  at least 18 years old), juveniles should be around and exposed to properly socialized adults who face moral choices and yet be insulated from facing those same decisions themselves.  And that sounds a lot like Aristotle's conception of how virtue should be taught – something to which I've always been sympathetic.
One final note.  We may want to ask ourselves (and I'm way out of turn here but I find it fascinating) whether this research should have us question the role of 18-25 year olds in the armed forces, police departments and as correctional officers.  Despite extensive training (less so as you move from left to right), professionals in all of these roles find themselves in situations every day of having to make moral judgments under extreme duress.  If we think that is problematic for an average US or European teenager or young adult, how much more so for those of the same age serving in battle, law enforcement or in prisons?
–seth