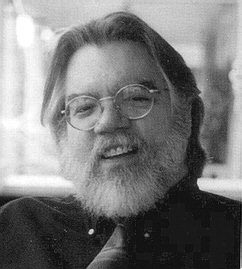 I'd promised myself I was going to move on to ethics and stop posting about religious issues, but due diligence requires me to relay this follow-up to my discussion of Mike Licona claiming empirical support for the Resurrection.
As I alluded to in my exchange with Ernie P. about empirically grounding Christianity, arguing about historical evidence is, at least when it occurs between non-historians, pretty dodgy. Anyone who rejects the arguments of the religious is typically accused of not sufficiently engaging them, i.e. being ignorant of their positions and arguments, and not having reviewed all the evidence, etc. Categorically writing off claims of miracles as simply superstition that we modern people should have long grown beyond is considered a crass dismissal. And it's true: to actually engage in religious debates requires more research than I have time and tolerance for. Personally, I can handle the philosophical disputes: the coherence of the concept of God, the classical arguments, the problem of evil. Re. the empirical issues, such as alleged Biblical archaeology, the historical questions about the writing of the Bible and the events it depicts, textual analysis of the Bible itself: for that, all I can promise is to read a few books on the topic at some point, and that's purely to feel educated about it, much as I want to learn more about the Roman Empire or the current political climate in Japan or any number of other cultural and/or historical issues.
I was pleased then after one of my readers here brought him up to finally get to the discussions on Conversations from the Pale Blue Dot featuring Robert M. Price. I found the first to be the most rewarding: he gives his credentials (an actual Baptist preacher, Ph.D., divinity school Professor, Bible expert), his story (started out as a believer in Biblical literalism but, on actually doing research, is now an agnostic sympathetic to religion: despite not believing the Bible to be a significant source of truth, he loves the text itself), and some enlightening information about the historical method that provides some critical ammunition for dealing with the hope-based double-dealing of the devout in this area. I'll leave you to listen to the discussion to get the details; it's a pretty lively episode.
His second appearance discusses more specifically the historical issues involved, and his third describes ambiguities and conflicts among believers as to what Biblical inerrancy might mean. Those in the know about hermeneutics (and I'm not really among these, though I hope to have future PEL episodes in this area) should have some opinions about this last issue: you can't take a text like the Bible as a basic set of postulates as in math. For one thing, the text by its nature cannot determine its own interpretation; "the text" divorced from the expected assumptions of specific audience isn't a sensible concept, so at the very least, a text needs to be unpacked and read into and decoded. Schleiermacher was a major proponent of this approach, and it's no accident that it led him to a very liberal, no-conflicts-with-science (i.e. non-empirical) Christianity.
As discussed in the Dennett portion of the new atheists episode, we routinely defer to experts on empirical matters. Whereas Licona's research into the Resurrection strikes me as something like an oil company evaluating the feasibility of renewable energy, Price's apparent motives are pure, and he's gone much farther into this topic than I would ever in my life have the time or desire to, so for the moment at least, I'm provisionally deferring to him on these empirical matters, and think myself justified (i.e. warranted enough given the situation) in doing so.
-Mark Linsenmayer