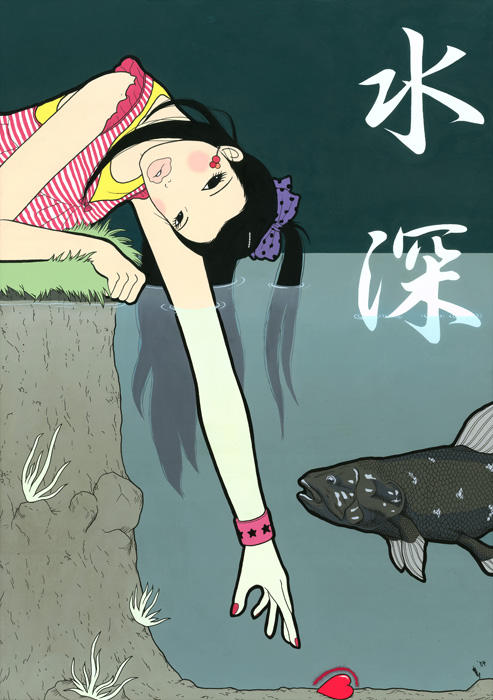 I'm writing this as an open letter to the DharmaRealm guys, but am hoping to garner some responses to this question from Buddhism fans of various stripes.
To say someone is "deep" typically means that the person thinks long and hard about philosophical problems. It's not a term that philosophers themselves tend to use about each other, as the concept seems less substantial the closer you look at it, i.e. the "deeper" you get into philosophy. Within Buddhism (and perhaps Eastern religions more generally), however, I gather that something like this concept is absolutely central to what hierarchy there is: a master is profoundly more wise and contemplates more deeply than a mere novice, much less an outsider.
So, my question is what can "depth" really mean in this context, and can it even be understood by those who have not attained such depth. To be clear, obviously if there is such an achievement, then those who don't have it don't have it, but that doesn't mean that even the meaning of the term should be cut off from the rest of us.
My context and illustration here is our talk with Owen Flanagan, an accomplished analytic philosopher who spent some time studying Buddhism and wrote a book on it. The accusation against him is that not only is he not an accomplished Buddhist (which he doesn't claim to be), but that despite spending 300-or-so pages philosophically analyzing common Buddhist themes such as suffering, impermanence, no self, emptiness, nirvana, karma, and the various Buddhist virtues like compassion and lovingkindness, he just "doesn't get it."
Here are some possibilities:
1. Depth is a matter of internalizing and applying Buddhist insights. Intellectually recognizing that everything is impermanent is much different than acting consistently on this and the many other difficult insights Buddhism has to offer. In this case, an outsider can very well explain what depth is through explication of the insights, which is not that difficult with a little research, as these have been clearly set out in many sources and talked to death for many many years.
2. Depth is a matter of having the appropriate interpretation of these insights (e.g. the Four Noble Truths). This would be a matter of scholarship and judgment; a casual reader of some portion of the literature is not going to have even the appropriate intellectual understanding of something like impermanence. A non-Buddhist like Flanagan could study the various interpretations, but lacking practice, won't have the judgment to wisely decide between them.
3. The insights referred to in #1 and #2 are themselves hierarchical, in that to even intellectually understand some of the advanced insights, you have to have already internalized some of the more basic ones. On this view, the outsider really wouldn't be able to articulate what he's missing; he literally won't understand the more advanced teachings. (The problem with this view as an outsider that I see is that it seems like that what counts as "advanced" depends on which school of Buddhism you're talking about: Is no self an insight resulting from basic, careful phenomenology, or is it something only arrived at and understood after you really internalize impermanence enough to conceive how this could apply to you personally and not just the things of your perception?)
A satisfactory answer to this question should not result in Buddhists dismissing other Buddhists of different schools as non-deep (which would seem to show that the whole notion of depth is self-serving sectarian garbage), nor should it automatically rule out gurus who would not count as academically trained in the Western sense, i.e. having read the great span of literature crossing different traditions.
I await your responses.
-Mark Linsenmayer