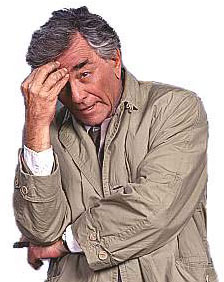 [From Douglas Lain - see biographical note below for more details about Doug!]
In Hegel's Phenomenology of Spirit there is a procedure to which Hegel subjects every positive proposition called dissolution.  This process or procedure of dissolution doesn't belong to Hegel alone.  In fact, the Phenomenology seems to be Hegel's attempt to demonstrate how all the philosophers who came before him were correct and how understanding how they were correct requires us to discover this procedure of dissolution.  As each idea falls apart we're led from one idea to the next.
Descartes was correct when he argued that we can't be certain about the world based on our senses because there is always the possibility that we've been deceived, for instance, and Berkeley was right when he argued the universal concept of matter was empty and insubstantial, and Hume was correct when he pointed out that the idea of cause and effect was merely an assumption that we made about the world -- that ultimately we simply assumed that the world would continue to act as it had in the past.
Hegel agreed with the insights of all these thinkers and believed he must and did surpass all of them as well.  Berkeley wanted to stop after he dissolved matter; he wanted to find some sort of real substance in God; Hegel was driven to move past this.  Hegel agrees that matter is a mere empty abstractions that relies on real sensible qualities, but then turns around and exposes how sensible qualities, for example red things, are really mere abstractions themselves.  For Hegel reality can't be found on one side or the other but rather is brought into being through this move from one to the other.
By first dissolving or negating the substantiality of the abstractions that define our experience and then going after our certainty about these sensible qualities themselves Hegel negates the negation = dissolution.  Regarding Kant, Hegel doesn't merely disagree or discredit Kant's notion of the necessity of the forms of perception but he takes Kant's idea one step further.  He says of Kant, 'Yes.  Time and Space are the absolutely necessary preconditions of our contingent experience, however that also means that we experience what is absolute or necessary through contingent existence.'  This is the negation of the negation or dissolution.
This is tricky and I sometimes think Hegel is a kind of flim-flam man who merely flips philosophical concepts back and forth, reshuffling the cards in a kind of perpetual philosophical three card monte.  On the other hand, there are also times when I think I understand why Hegel's strange inversions work. For example, I was recently watching an episode of Columbo from 1975 entitled  "A Tribute to the Commodore," and I think I finally caught hold of Hegel's idea of a negation of a negation.
Here's a quote from Hegel that I've lifted from Wikipedia: "Something becomes its other; this other is itself something; therefore it likewise becomes an other, and so on ad infinitum." (Hegel, Georg Wilhelm Friedrich. 1874. The Logic. Encyclopaedia of the Philosophical Sciences. 2nd Edition. London: Oxford University Press. §93)
In  "A Tribute to the Commodore" the owner of a sailboat company is murdered and it is Columbo's job to find the killer amongst the socialites and hangers on that had glommed onto the Commodore and his fortune while the Commodore was alive.  Columbo particularly suspects the Commodore's son-in-law and when Columbo expresses his suspicions the son-in-law objects.
"It couldn't have been me.  I left the yacht club and 12:45am.  You can check with security to find out the time when I left," he says
To this Columbo objects that this alibi is the very reason he (the son-in-law) is the main suspect.  "I asked myself, right from the beginning, why you would ask the guard for the time when you had such an expensive watch and his was just dimestore brand?  Why did you ask him unless you wanted the guard to note the time."
No matter how clever the criminal is, every act the criminal undertakes to cover up the trail that leads to his guilt always creates another new trail.  And what Hegel would say this means is that the criminal's guilt always has to manifest as a coverup.  Certainly that's how murder works on Columbo.
---
Douglas Lain is a fiction writer, a blogger for Thought Catalog, Tor.com, and Right Where You're Sitting Now, and the podcaster behind the Diet Soap Podcast. His most recent book, a novella entitled "Wave of Mutilation," was published by Fantastic Planet Press (an imprint of Eraserhead) in October of 2011, and his first novel, entitled "Billy Moon: 1968" is due out from Tor Books in 2013. You can find him on Facebook and Twitter.