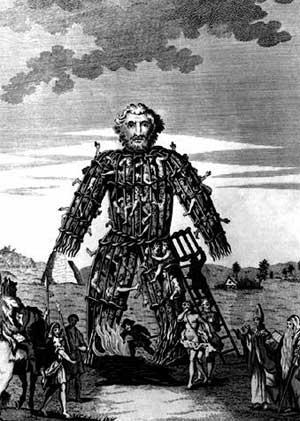 Part of the goal of The Partially Examined Life is to pull ivory-tower philosophical theories out into the light of day and see if they hold water. If an academically lauded idea seems totally absurd when discussed in ordinary language, well, then either those presenting the idea aren't doing a very good job explaining its context, or maybe it is in fact ridiculous.
With the fame episode, we have the added benefit of the discussion getting thrown out among Lucy's fans, many of whom (if they're anything like the general populace) aren't into philosophy. So I've found it interesting to read the ongoing discussion on her fan site about the episode, which has been a mix of approval over Lucy's broadness in engaging in this kind of discussion and disgruntlement by some about how the discussion focused too much on the negatives of fandom, like the fans are a bunch of ravenous beasts that have to be tamed. Now, this misses first of all the point made that we are all, including Lucy, fans ourselves with respect to many, and that it was a repeatedly raised criticism of Payne's thesis during the discussion that it doesn't seem to account for non-destructive admiration (Seth's Cal Ripken example, or my teen worship of my favorite bands, or Dylan and Lucy on Lyle Lovett).
Still, Payne's thesis was not limited to just the behavior of the mentally ill. He was making a general point about the social function of celebrity. I quote from ch. 1, pg. 23-24, where he's just been talking about a human sacrifice in an ancient Greek play by Euripides:
The crowd wants something, and an an individual is prepared to give it to them. …It looks like a metaphor that could sum up our own relationship with famous people, from whom we demand so much. But the more we look at our acts of collective cruelty and puzzle at the generosity–ironically enough, at the selflessness–of these famous characters, this becomes something much more than a metaphor: It becomes the ritual that lies behind what we are doing.

…We beautify people with crowns; we celebrate them, and lt them feast; then, as Leonard Cohen suggests, we tie them down to the kitchen chair, we break their crowns, we cut their hair, and above it all we sound a shrill shriek. [Payne is quoting lyrics from "Hallelujah" here.] In the West these days… we don't go to stonings or gladitorial fights to the death or hangings; but we do try to learn as much as possible about those whose status in society makes them more likely to die before the rest of us.
This last sentence touches on a point of Payne's that we didn't discuss in the podcast: part of the iconography of fame is about burning out young, probably as a result of one's own fast-living behavior, as in the case with James Dean, Jimi Hendrix, Kurt Cobain, John Belushi, Jim Morrison, etc. Even when like Michael Jackson they stick around into middle age, their deaths can seem a function of their weirdness. An element of the coolness of some celebrities is that it's like they're playing with fire. He uses the example of Michael Hutchence's death, and describes our speculations about this as modern variations of the kind of stories that were told about the great violinist Paganini: surely he must have made a deal with the devil for such talent and fortune!
Back to our modern reactions. One poster on Lucy's site made the comment that is the title of this post: "This is the weirdest thing I ever heard." And she's right, it is weird. It certainly doesn't describe my feelings, right now, when I contemplate my favorite stars. If we want to get at where Payne is coming from, we have to look at what kind of explanation he's trying to give. Freud broke a lot of ground here: pretty much all of the psychological explanations he gave sounded very weird to his contemporaries, and downright insulting to his patients. Oedipus complex? Preposterous! While his concept of the unconscious has now gotten around in our culture enough that these claims about our hidden motivations no longer seem obviously ridiculous, we're rightly skeptical if someone accuses us of having these motivations that it really doesn't seem to us that we have.
What complicates this is that Payne's (and Freud's, in Civilization and its Discontents) claims are not about our psychology as individuals, but about group psychology, about the "social function" of celebrities. Now, we recently did an episode on structuralism, and one of our readings was Claude Levi-Strauss's "The Structural Study of Myth," where the author posits a layer of meaning in myths that is only indirectly if at all related to the individual psychology of the people in the culture. We (including a guest who was more schooled in this area of philosophy than we are) couldn't really make a lot of sense of this: it's supposed to be related to the "structure of the human mind," but doesn't map onto the way we talk about psychology (either scientifically or in the culture at large), so we don't know how to talk about it.
This leaves me, for one, unable to really evaluate whether a thesis like Payne's is accurate or not. It's a conception of social science as being like literature: he's painted this picture of human social behavior, and if you can look at his historical examples and see the parallels between ancient practices and modern behavior, it can be illuminating, but it's not the kind of thing we can scientifically test. Moreover, if you're not willing to engage the with Payne in this kind of comparison, if you think all this pseudo-sociology is a lot of nonsense, then you're not going to get anything out of it.
OK, so let's say you are willing to give Payne the benefit of the doubt, acknowledging that he certainly didn't make up this kind of analysis, and so you read his stories about how the mania surrounding Britney Spears shaving her head is comparable ancient virgin sacrifices. What, then? Well, it seems, for one, you're supposed to look on your own behavior and see if or how you're contributing to the problem (assuming it is a problem) that Payne has identified. Most likely, the most egregious abuses of this sort are being perpetuated by other people: the bad fans, but maybe you recognize it's a cultural issue, not just a matter of some specific set of lunatics. Then you probably leave it at that, because we as individuals don't know what to do to fix cultural issues.
If this hypothesized moral quandary sounds silly (I mean, really, the poor treatment of celebrities is not on our top ten list of social problems), a least recognize that it has the same pattern as more serious ones, such as pervasive sexism/porn culture. (I stress this, just as I quipped that Wes's joke about wanting to be stalked on the podcast was sexist, in part because my wife is currently studying domestic violence, and talks to me about this stuff all the time.) Even if I don't feel like I disrespect women, I participate in practices and institutions that have resulted in women having a hard time, and so being aware of that is the least I can do.
In comparing Payne's thesis to literature, though, I've already given away my real take on how to react to his story. Literature, like most philosophy, and even like popular science (i.e. science read about by you and me and not actual scientists who are in a position to use their knowledge to make something real happen), is not supposed to have an immediate practical application. If you're asking "should I be offended or not by Lucy's comments?" you're still thinking in a basically practical mode, and missing the point of having this kind of discussion, which is pleasant speculation, i.e. having fun. Maybe there's something to Payne's thesis, or maybe it's total BS, but it's the fun in trying to understand it and arguing about it that is the point of this, for us at least. Gain insight; change your mind later; it's all good. Well, maybe not according to Freud, but unless you're a psychoanalyst, you needn't worry about what he'd say about our decadent, "street" intellectualism, except, again, insofar as it's fun to think about it.
-Mark Linsenmayer
[edit: since I drafted this post yesterday, substantive discussion of the human sacrifice issue has actually picked up over there, moreso on that particular point than on our own site!]