A friendly listener, Alicia S., submitted this note to us: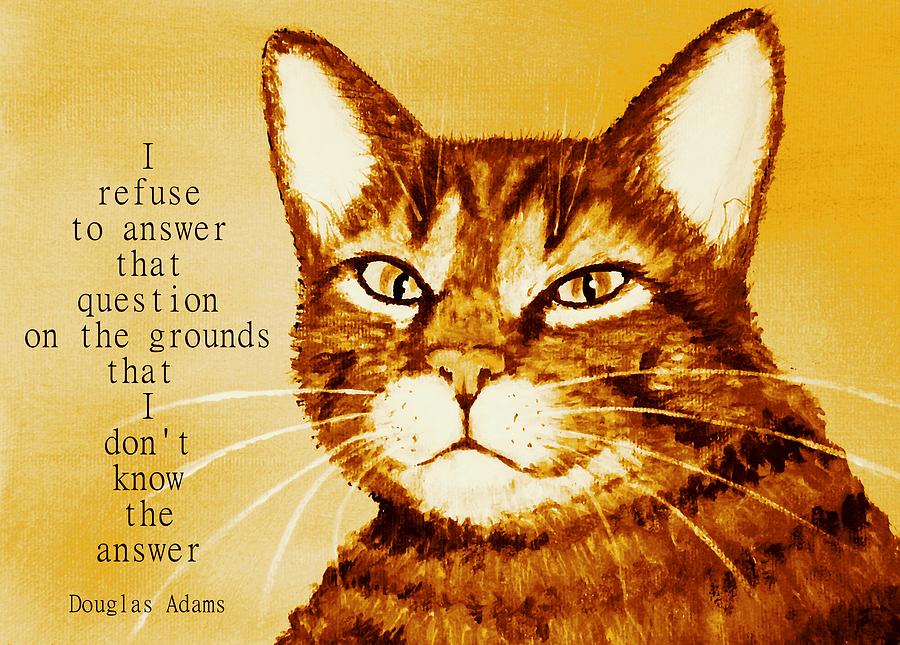 I was asked this question and had no idea how to respond to it... This is the question: "Would you rather never be able to answer a question or never be able to ask a question"?
The point of the question is to tease out whether philosophy (or rather, what you see as valuable in doing philosophy) is a matter of the answers you get or the search for those answers. A more scientific conception of philosophy dictates the latter: we want to learn truth. A more artistic conception emphasizes the value of the journey, that introspection and playing with ideas are good in themselves.
So, if one chooses to accept this question, you can answer it by clarifying your views on this. Personally, I like both angles, and embracing just one of them wholeheartedly is a mistake. Which is dominant in a given inquiry depends in part on what you're inquiring about and why; it's less important to come to agreement about how to criticize literature or even the existence of God than it is to come up with workable political arrangements or criteria for admitting scientific theories (which will have practical applications) as legitimate. Even within a given discipline, like ethics, whether you need anything like final answers will depend on how immediate a practical application your verdicts are supposed to have: are they supposed to guide your judges and so determine who gets executed, or determine what lines of scientific inquiry get funded?
However, I don't accept the question, because it's extremely vague and silly. The notion of a question doesn't actually make sense without an answer. That doesn't mean that by definition, there are no unanswerable questions, but it does mean that "never being able to answer a question" is incoherent. If there are no answers, there are no questions. Or is it just me that would be unable to answer a question? So I can ask where my lunch is but can never know the answer? OK, presumably it means that I would never be able to answer a philosophically interesting question. But I could ask such a question, of ask someone else, who would presumably at least some time be able to answer, so then I would know the answer. But if someone then asked me the same question, still I couldn't even repeat what I'd heard? Maybe because I could hear the answer but never understand it, so I would just be repeating it by rote, not actually answering it in the sense of imparting my own knowledge. It's all very puzzling how to take this.
The alternative, that I can never ask a question, would have to mean that either I already knew all the answers (say, if I'm God), or that I was an animal, unable to reflect enough to question. Which interpretation you choose would certainly affect the answer. The second option raises Voltaire's dilemma in his "Story of a Good Brahmin:"
What does it really matter if you are intelligent or stupid? And what's more, those who are stupidly content with their being are quite sure of being content; those who philosophize and scrutizine and ponder and reason are never so sure of reasoning well.

"Clearly," I said, "we should choose not to have good sense, if that good sense contributes to our misery."

Everyone agreed with me, and yet I found no one who wanted to accept the bargain of becoming ignorant in order to become content. From this I concluded that though we greatly value happiness, we place even greater value on reason.

But yet, upon reflection, it seems that to prefer reason to happiness is to be quite insane. How can this contradiction be explained? Like all the others...it is matter for much talk.
According to Voltaire (and I agree), we will always choose to be questioning beings over animals, even if there's something about that which doesn't really make sense.
In conclusion, the correct response when someone asks you such a question, Alicia, is a raspberry.

-Mark Linsenmayer
(Image note: the cat comes from here and looks to be by artist Anastasiya Malakhova.)