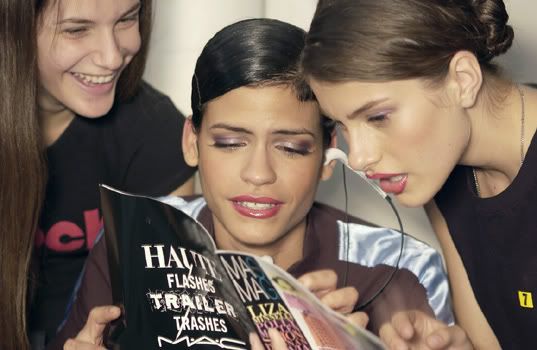 My concern here, as is often the case, is with our methodology at PEL. As we go through these various readings and figure out what we want to say about them, I periodically figure out some articulable point about how I'm reading and why I feel the need to express what I do as opposed to something else.
On three different recent occasions, I've had someone (one of these was our guest Eva, though I edited out the reference, as it was not helpful to the discussion) contrast our "Partially Examined" approach with the "Fully Examined" goal of classical philosophy. The name of our podcast is intentionally vague and evocative, admitting of a number of insights and theories, and I'm sure my fellow podcasters have different ideas (if they even bother to think about it) about what it "really" means.
Surely my original intent, as evidenced in our early episodes, was to say that the ivory tower life of the pure intellect is stultifying, that academic specialization brings with it its own kind of blindness, that a lot of what philosophy as historically promoted is doing is really pretty crazy, but that complete immersion in academia can make one lose sight of this fundamentally undeniable fact. On that theory, though we as amateurs won't be getting all the subtleties and scholastic connections from a reading, we'd be bringing to it a kind of gritty realism that would tease out from it: "What's the real point? Is there one? Why should I care about this?"
However, this position, even from the start, was for me ironically held, in my ideosyncratically positive sense of irony as being able to play with a position without having to be earnest about it. And it was this sense of irony that formed the second aspect of the "Partially Examined," which has to do with putting oneself out there without shame. I'll admit that that's not an easy thing for me to do. I'm socially awkward in some ways and tend to not appreciate criticism. But if I'm doing something "as a goof," then I can hope that others will get the joke, and blame their stupidity if they don't.
We sometimes get criticism for not doing an author justice, or often criticism is less articulated but which I interpret on those same lines: this or that episode "failed" because we didn't capture what was delightful about the author that some or other listener is in touch with. I sympathize with this position as a variation of my too-repeatedly-iterated musical open-mindedness: as Santayana said, the quality of a work should be judged by the power and character of the love for it that its biggest fans have. So if you're a fan of Lacan or Taoism or Merleau-Ponty or Christian existentialism and think we didn't "get it," then you're going to be irritated both aesthetically and, recognizing that we reach a lot of people, you may bemoan the negative publicity for the thing you so enjoy.
From my perspective, however, none of those episodes failed in its intent, which was merely to give folks an active, entertaining engagement with a particular reading, or in some cases, with a topic, such that it doesn't even much matter if we didn't get around to completely spelling out the content of the reading (though I'm hoping that our new Precognitions will ensure that we get that basic summary across even if the conversation itself goes off in some less discursive direction). The episodes that I've regarded as most problematic have been those that got boring, either because we were tired and some of us sort of lost interest while we were talking, or I got bogged down in trying to be complete in how much of the reading we covered, or our guest started ranting drunkenly or was otherwise less than helpful (no, I'm not going to provide a link for that one; our guests have actually all done adequately… at no point have I left a discussion feeling that it was simply unusable). In most cases, particularly in the last of these, we use the magic of editing to still make the thing listenable, and some of the ones that I have the greatest doubts about right after we recorded have after some good editing become fan favorites (OK, I'll provide one link for that).
I tend to want to be "thorough" about a figure and add more readings to our plate than the other guys would like, and I require periodic reminders from them that this thoroughness is a vain hope. Not only can we simply not be as prepared as a group of scholars of that particular thinker would be (and of course that's not even desirable in terms of the point of view of the podcast, which is primarily one of mutual discovery and not of handing down wisdom), but even when I do overprepare, that does nothing to prevent some listener from, again, accusing us of just not getting it, of not reading the best or most representative work by the figure, of not reading the secondary source that would have unlocked it for us, of not getting a guest on with us who was a scholar and/or advocate of the work, or even if we did have such a guest, of evidently not having the RIGHT one. So this is another aspect of The Partially Examined Life: no matter how much you try, your back is still exposed, unexamined; even if you preemptively try to say (or rebuff) every nasty thing about yourself in advance to provide yourself protection, you're still taking a risk, and someone will still think of a criticism that you didn't. In this sense, as in the point with irony, admitting Partially Examined status is a way of getting past the blocks to self-expression. "This may suck, but oh, well, I'm going to say it anyway."
Still there are two ways of taking such a position, and I alternate between them. One is all-American and wholesome: "I'm just going to do my best, and that's all I can do." The second is all-American and cynical: "Even if you do your best, someone's going to crap on it, so stop worrying about 'best' and just do what you feel up to." The cynical under-achiever was a key part of my media hero-worship as a kid, e.g. Bill Murray's characters in Stripes or Ghostbusters (and its derivatives, e.g. Steve Gutenberg in Police Academy or Val Kilmer in Real Genius or a hundred others). This American male archetype has now grown older and crotchety and just wants you to screw off and let him get through the day, what with all the crap he has to deal with. He just wants to get down to brass tacks now and is not in the mood for pretentious bullshit. He is still ready to laugh, but it's not the glee of a child but the self-loathing nihilism of the night-shift worker at the gallows.
All this is just to characterize and caricature my own world-weary and flippant persona on our early episodes, but right from the start, I was infected by Wes and Seth, who in different ways were both more inclined to surrender to the text, to find its poetry (Seth), to be more patient with its scholastic aspects (Wes), and this is of course a practice that I was well familiar with as well, and in fact already engaged in. Unless you're truly a masochist, there's no way you're going to put yourself through spending so much time reading philosophy unless you actually like it, unless you're actually letting it be what it is (to use Heideggerian language) and not just continually trying to force it into your preconceptions and judge it according to your previously devised rules.
This latter way of reading and talking about philosophy is less critical, more academic, gentler, more respectable. You will likely hear plenty of it on Philosophy Bites and elsewhere, and it's a pose I'm more likely to adopt when the reading itself is less threatening: less belligerent or otherwise helpless. Rand tries to pick a fight, so of course we get huffy, though you she also arouses pity from being so academically naive, so we try to read sympathetically and pull something good out of it, to make the connections to other readings that she did not. When approaching Heraclitus, and Eva's book, I was very much in this latter, gentler mode. I expected him to be archaic, to be read primarily for historical purposes, and he wrote (or rather we only have given the gaps in historical transmission) so little that one can forgive his obscurity more readily than that of someone like Heidegger or Lacan or Hegel who wrote so much that he has absolutely no excuse for not having explained himself more clearly and helpfully.
But Eva declared that she was trying to make time not a factor, that Heraclitus could speak to us as directly and bluntly as any modern figure, and that the more critical, pragmatic approach would then be appropriate. I'd already witnessed this approach by many of my fellow Not School group members when we read Eva's book together during the month of June. Here are a few comments from the forum there:
Kathy said:
How do I know that H has discovered the true nature of the universe? What argument does he give to support that? How would I know that I had discovered the Logos? How is H's position any different from, for example, a Christian saying that she had discovered God and that anyone who wanted to could also discover God, and be 100% sure about that, and if anyone tries and fails to discover God that doesn't mean that God doesn't exist but that the person screwed up?
It didn't surprise me to learn that Bertrand Russell brands H a mystic rather than a philosopher.
This is very on point, and when Heidegger, the "Letter on Humanism," claims himself to be in effect speaking the Logos, we are rightly skeptical. To the point that we really take Heraclitus seriously as a thinker speaking to us, we should treat him like we treat any self-proclaimed prophet.
Evan said:
When I was maybe 13 or 14, thinking myself so utterly clever, I wrote my own annoyingly precocious aphorism which luckily didn't reflect the spirit of my burgeoning personality: "Worthless! In its vanity to conclude itself not: Humanity!" How cute.

I can't help but think that some of these sayings of Heraclitus may also be just clever sounding phrases. He obviously had fun with wordplay, and I'm sure that in some instances, the form of what he wrote captivated him more than the content. I'm not sure I agree with Eva's theory that there must be a deeper reason for Heraclitus to write "for fish drinkable and safe, but for men undrinkable and destructive" than the obvious meaning. It's just a neat idea…

Regarding Eva's book, I find that I lose any force of argument or presentation when in the middle of … everything. She says everything. And she seems to say everything repetitiously. My Heraclitean summary: From so little, too much: From so much, too little.
Zing! Also re. Eva's book, Marilynn said:
Yes, Heraclitus was 'the Obscure' but I think Brann goes over the top on her translation of Logos as "the Speaker", when she says "I have no doubt that Heraclitus intended all of the possibilities, and intended them all at once…" Even though my former friend prejudiced me against the St John's idiosyncratic Greek…, I was looking forward to reading this and perhaps learning more on interpretation of Heraclitus. I'm only up to page 25, but I feel time would be better spent reading Kirk or Kahn…
My preferred reading model at this point is to try to surrender myself to the reading, to really listen to it, to let it be what it is, but then, after I've let myself be immersed, to let my critical faculties in and give it a fresh, though tentative and seldom completely dismissive, evaluation… and I should say that our group members were not uniformly dismissive either; I've cherry-picked their quotes here to make my point. Having multiple people in the discussion makes going back and forth between these viewpoints easier for me. If someone makes a point that's too far in one direction or the other, it's then natural to try to qualify the criticism–to make it more fair–or to dampen the praise by pointing out the emperor's nakedness. Both options are usually right there on the table for the discerning reader no matter what the quality of the work is.
Heroditus describes the ancient Iranians' practice of deciding governmental matters by voting on them both drunk and sober, and proceeding if they voted the same way on both occasions. In my stress on the "Partially" part of our Examination, I'm pointing out the drunk, that not only is complete sobriety impossible (so why try?) but that shedding the academic, reverent perspective is valuable, because just as drunkenness, it makes you more free and blunt about YOUR concerns. Everything someone asks you to read is an incursion into your limited time on earth. The text itself is an aggressor, and if you're going to give it time, you're taking an attitude such that it OWES you, and if it turns out to be useless, remote, archaic, naive, then you've got a right to be pissed.
But the Examined part is still in there, the part that sees every text as a gift from history and the challenge to truly understand unrelenting, and the retreat to Partially only came at great cost, at the realization over time that total dedication to philosophy is futile and unhealthy, that surrender to a text should only be temporary if one wants to avoid becoming its servant. The Examination, though, still should be a careful one, even if necessarily Partial. The ambiguity of HOW partial it must be gives room for the freedom to decide how charitable to be at any given moment depending on the particular point at issue, and one's mood, and how amusing it would be to dart one way or the other.
Added to this is the complication of actually addressing the author you are criticizing, which I've addressed before. It's fun to be catty and easy to be appropriately ambivalent about a long-dead author, but decorum tends to demand that when someone's actually there talking to you, you listen. Folks responding to our episodes are in a similarly awkward position even though safe behind the Internet and (if desired) its accompanying anonymity. So I expect and welcome both careful listening and acerbic criticism, but if you're doing the latter, it would be helpful to provide some evidence of the former.
-Mark Linsenmayer
Image note: Yes, those are "models reading." Yay, Google image search!