Hey there, lovers of philosophy, here's with a breakdown of our current Not School offerings for April:
Two common objections we get from folks considering the Not School program are "This level of instruction probably costs $6, maybe $7 dollars a month—and that rent is too damned high"…and second "If Not School doesn't help me wrap my head around the idea that various events of content-fixation occurring in various places at various times in the brain could lead to a cogent scientific analysis of individual subjective reports as actual data that may fly in the face of classical behaviorism then you're not getting a dime!"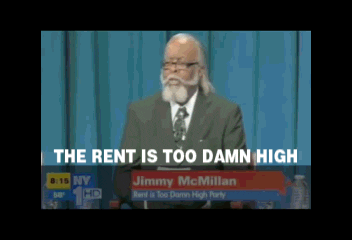 Well, you're in for a treat, because first, Not School is only $5 a month and Brian Wise's Not School group is tackling Part Two of Daniel Dennett's Consciousness Explained
, which gets into how the human brain's impressions can inform a structural understanding of psychology.
But if that's not enough for you, if you're sitting in traffic on your way to work thinking "Fine, Not School can help me understand Dennett's heterophenomenology, but what if I'm hungering for an ontology that incorporates the traditional Aristotelian syllogism as a sub-component of philosophy rather than a basis like Bruce Dickinson hungers for more cowbell"…..well Frank Netzslaff and Preston Price have you covered as they'll be tackling Hegel's Science of Logic
this April.
If Hegel's not enough for your "Hungernachdeutschphilosophie" (thanks Google Translate/the German language), then Justin Modra is organizing a seminar on Nietzsche's Thus Spoke Zarathustra
.
But wait, there's more! I'll be leading a seminar on Books one through three of Aristotle's Nicomachean Ethics
. Building on last month's seminar on Plato's Crito (Citizens can listen to that discussion here), this event is sure to sell out almost as fast as a Taylor Swift concert in Nashville. This seminar will be happening on April 10th and is part of our ongoing Intro Readings in Philosophy series.
Don't like any of these options? It's not too late to propose your own group for April. Just go to the Citizens' Forum and post your idea. Here's more info on how to propose a group. If you record your group meeting and submit it for us to post back to Citizens, we'll send you $25.
To register for any of these seminars or organize your own, you simply have to become a PEL Citizen (meaning pay $5/month, $5 being a crazily low rate to pay for this kind of personal interaction and instruction, and of course it also includes the full-length, ad-free versions of the entire PEL podcast back catalog). Read more about Not School.
If you have any questions you can reach out to me at brian@partiallyexaminedlife.com. Hope to see you at a seminar soon!